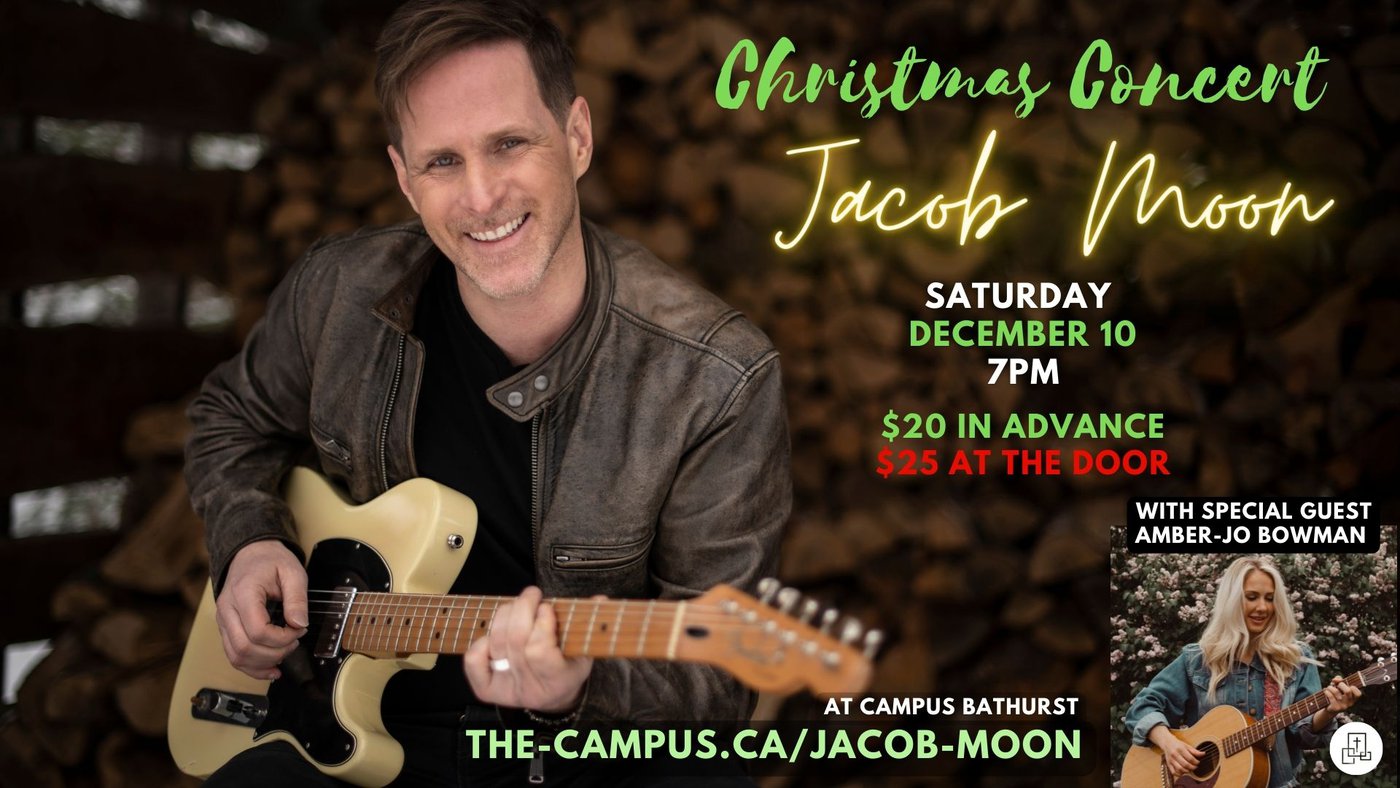 Saturday, December 10 @ 7PM
Come enjoy a fabulous evening of Christmas music with Jacob Moon.
Jacob is a guitarist, singer, and writer of award-winning pop and folk songs. He's best known as a master of the art of 'live looping': recording his performances in real time and adding layer upon layer to make one man with one guitar ring like an orchestra, and his innovative approach to beloved guitar songs and his original music have helped him build a following that includes the likes of Rush, Ron Sexsmith, and Gordon Lightfoot, for the past two decades.
This is the perfect event to invite friends, neighbours and work colleagues to enjoy a night of music by an exceptional artist, with Christmas classics to usher in the Christmas spirit.
Amber-Jo Bowman will open the evening with Christmas music, and during the concert intermission you can visit Jacob's merch table while enjoying refreshments and Christmas treats.
To learn more about Jacob Moon, visit: https://jacobmoon.com
Location: Campus Bathurst (14430, Bathurst Street, Aurora ON)
Purchase Your Tickets Today
$20 in advance (using the Ticket link below).
$25 at the door.