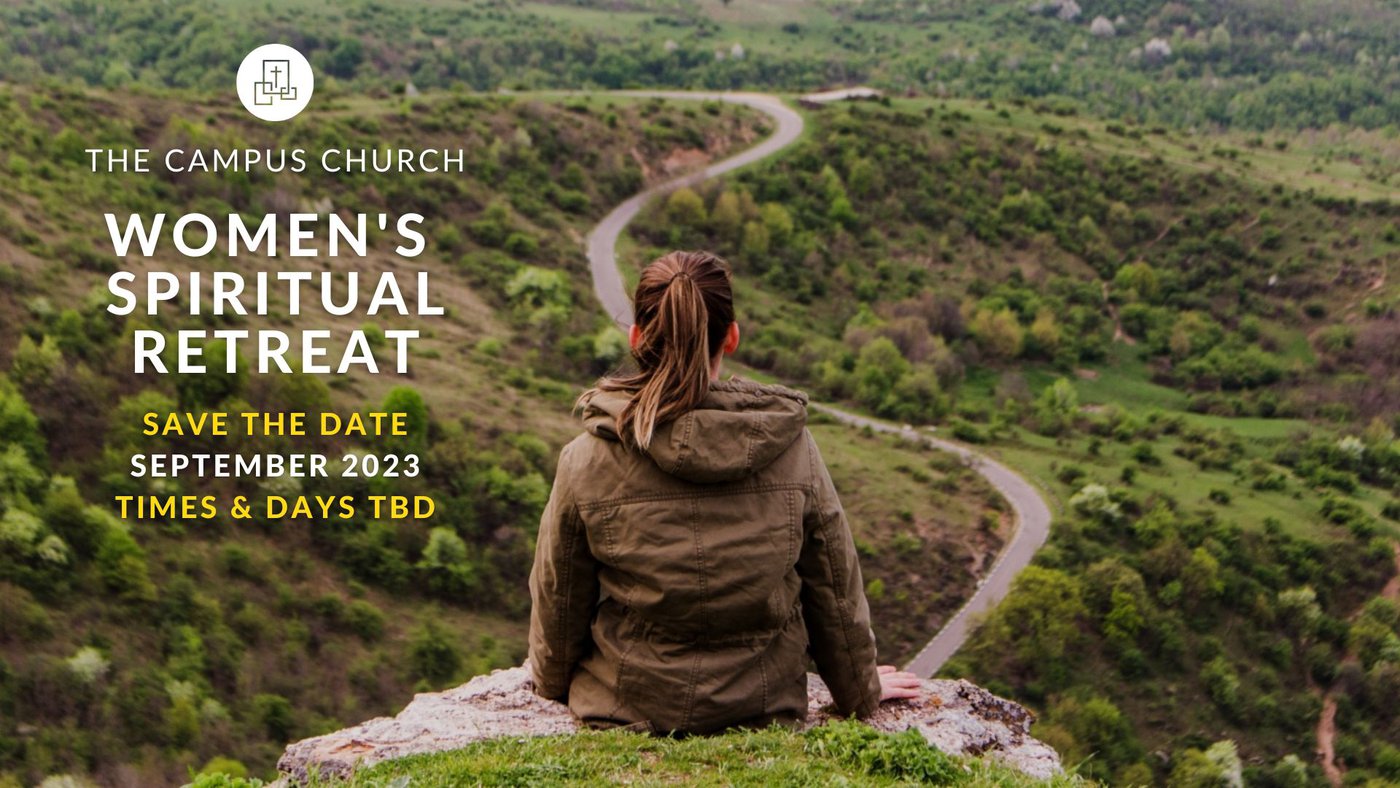 September 2023 - Save The Date
Are you finding the distractions of life keeping you from time alone with God? Or, perhaps when you do get a chance to be alone with Him, you desire a fresh encounter that draws you into a closer relationship with Him?
This half-day spiritual retreat for women will provide space for you to spend quiet time with God, using spiritual practices like:
The Practice of Confession
The Practice of Prayer
The Practice of Gratitude
The Practice of Holy Reading/Lectio Divina
The Practice of Worship
The Practice of Journeying with Jesus (new this year!)
Light refreshments will be provided alongside suggestions for each Spiritual practice. Enjoy the use of the church, both inside and outdoors, on our church property, weather permitting.
Register for FREE by clicking on the Register button. For more info, email Jen Reist at: jen@the-campus.ca.
What we heard from last year's retreat:
What was one thing you learned today?
"to get away from the noise really helps to set your eyes on Him"
"that there are different ways to meet with God besides my prayer chair"
"how absolutely wonderful it was to be with God in nature being still and quiet"
"my need to give time in building my relationship with the Lord"
"that Tina is a wonderful worship leader!"
"I have never done a labrynth walk with praying towards the center. Beautiful!"
"It is so hard to find time to quiet yourself before God. Being given an opportunity to do so is beyond helpful!"
CAMPUS | Women