Enjoy our volunteer promo video and scroll down for opportunities to serve!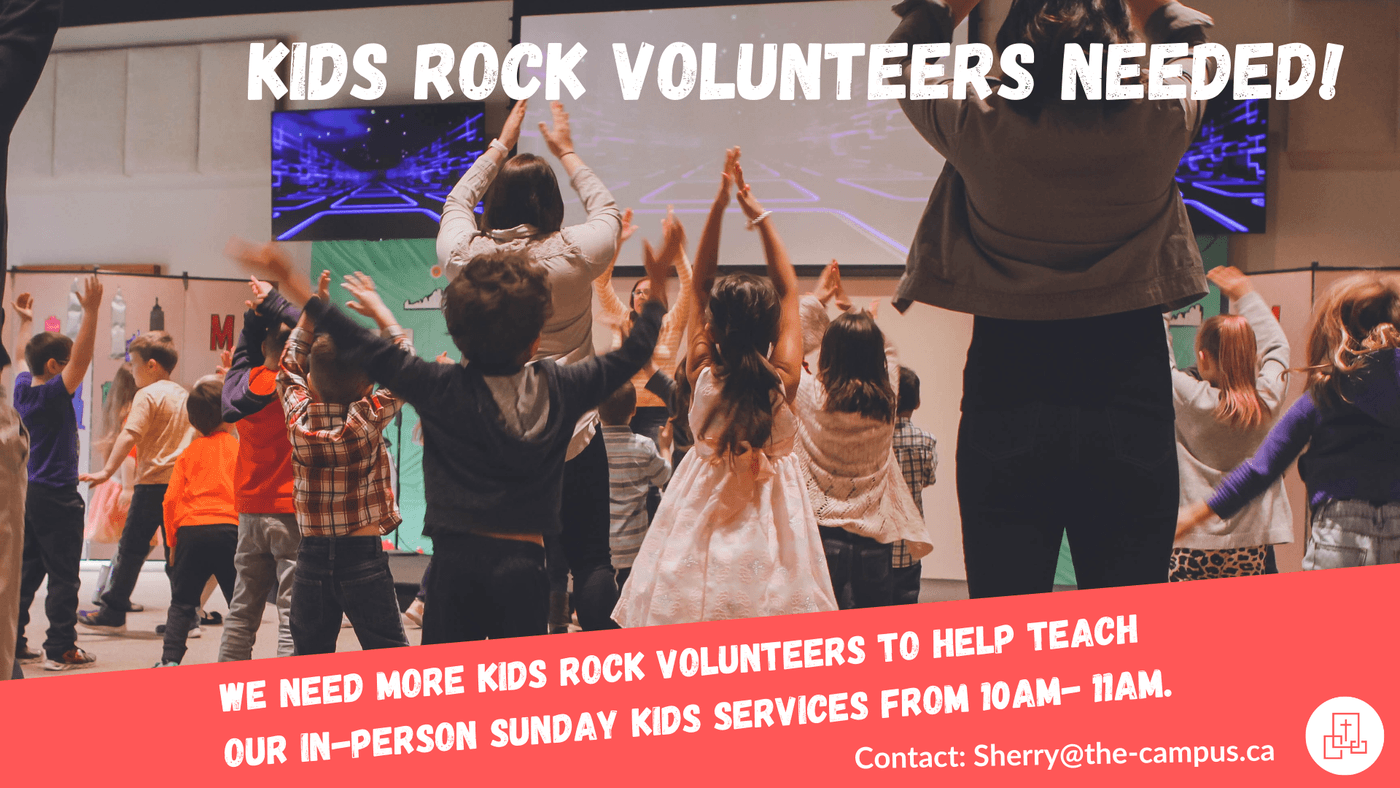 Kids ROCK Volunteers
We need more Kids ROCK volunteers to help teach our kids' in-person Sunday services from 10:30AM - 11:30AM.
Please contact: Sherry@the-campus.ca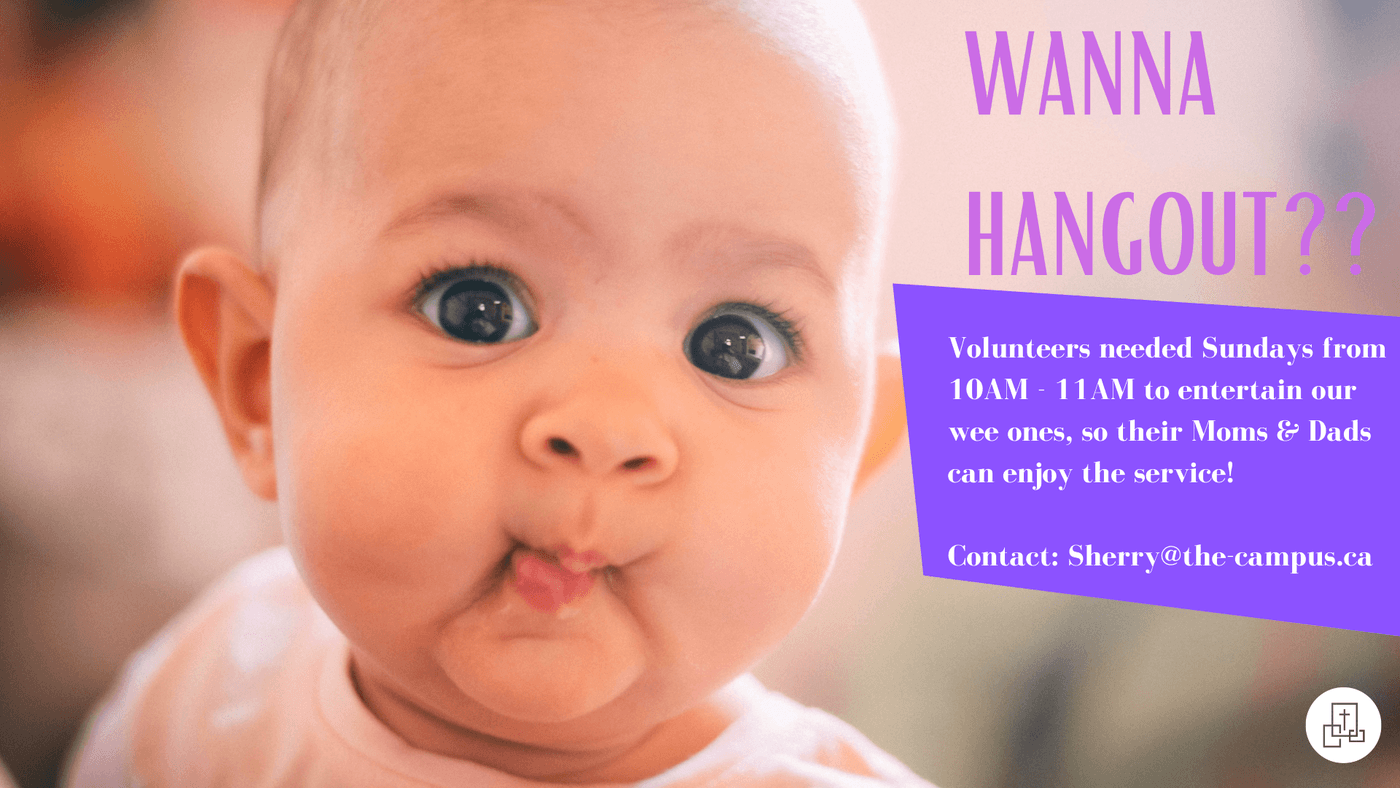 Wee Kids Volunteers
These babies aren't gonna hold themselves! We need volunteers to entertain our awesome babies, so their Moms & Dads can enjoy the Sunday morning service from 10:30AM - 11:30AM.
Contact: Sherry@the-campus.ca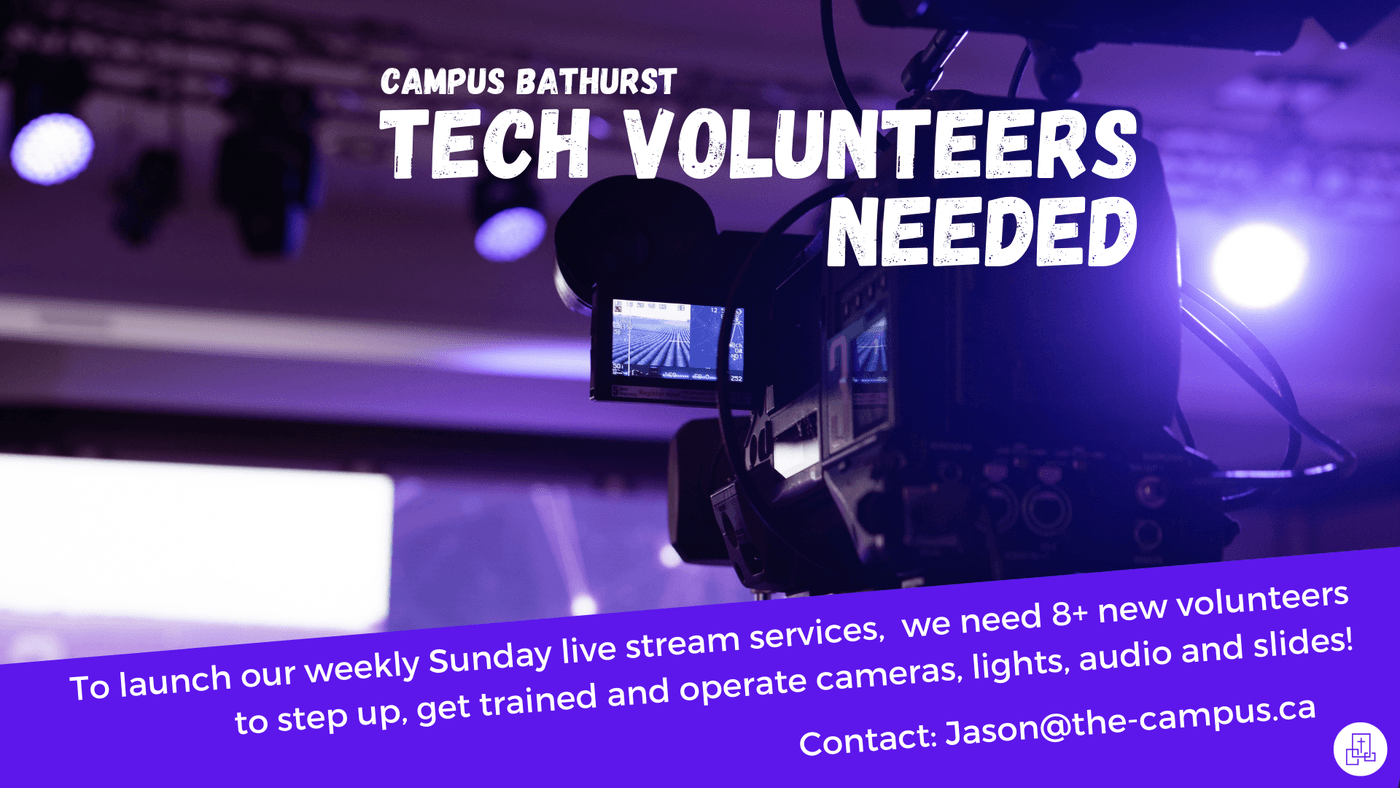 Sunday Tech Team
Sunday's require 4+ new tech team members to operate cameras, audio, lights and slides! We'll provide the training and the coffee.
Contact: Jason@the-campus.ca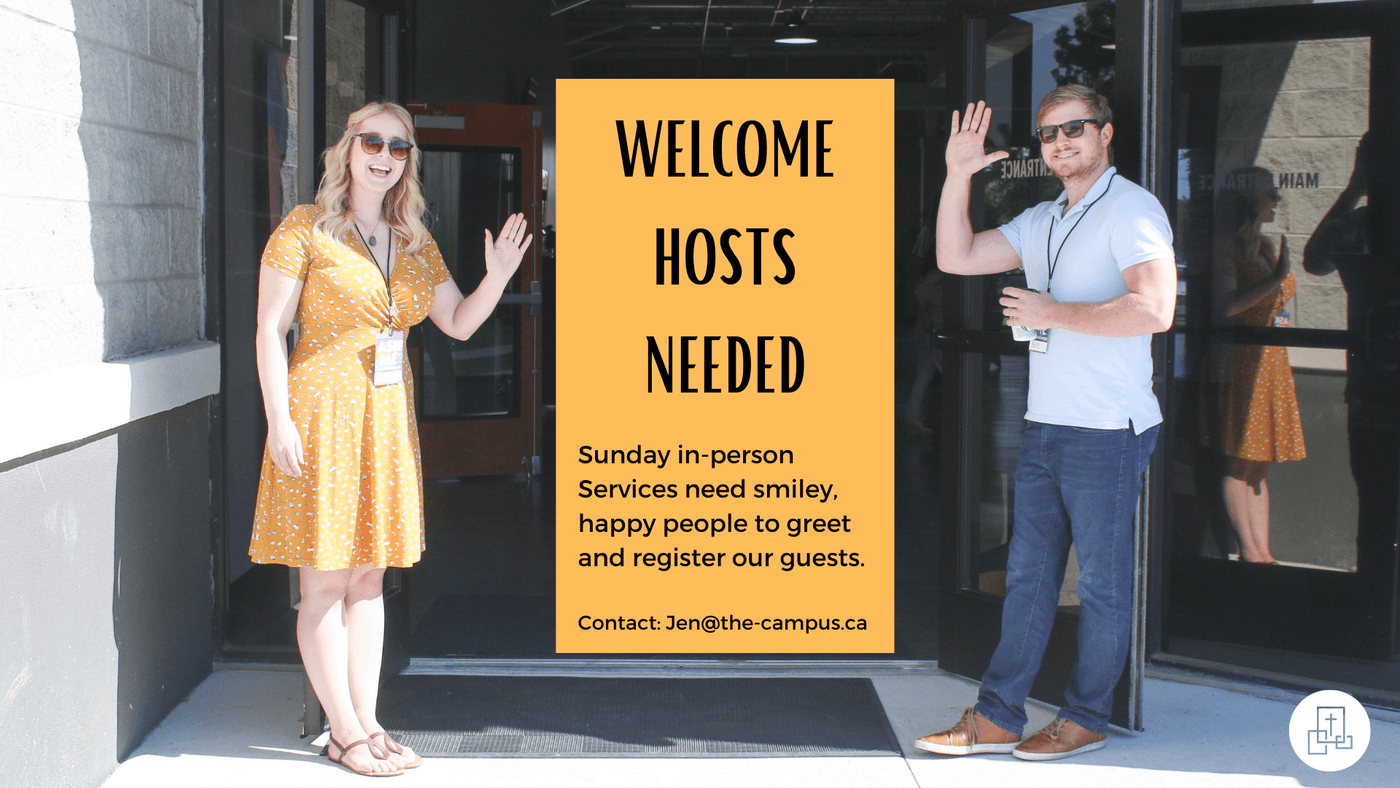 Welcome Hosts
If you can smile, project warmth, and tap an iPad screen, you're perfect for our Welcome Team!
Our congregation and visitors will benefit from a warm welcome upon arrival, and you'll benefit from serving with great people on a rotation for our in-person Sunday services.
Please connect with: Jen@the-campus.ca