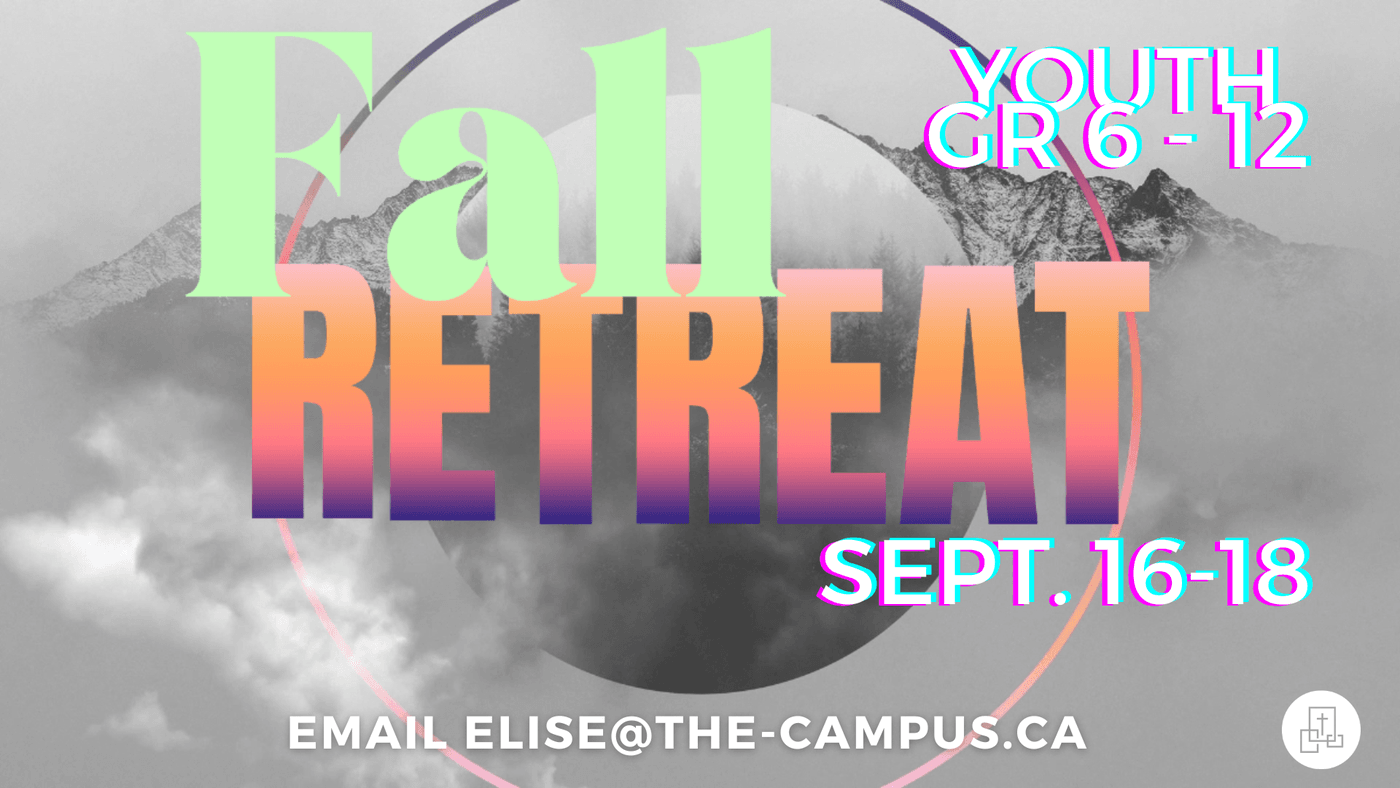 Friday - Sunday (Sept. 16 - 18)
Campus Youth, our Fall Retreat will be happening for all students from grades 6 to 12 at Camp Kwasind.
If you have specific questions about how we're going to be making this amazing weekend fun and safe for everyone, don't hesitate to email Pastor Elise.
The cost for this year's retreat is $170. However, please don't let funds stop you from coming. Please reach out if you've got concerns about the financial side of things!
Register now by clicking on the button below.
Wednesday & Friday Nights
CAMPUS Youth is a place for youth to develop life-long friendships, deepen their relationship with God, and learn to live life like Jesus.
Our desire is to see lives changed as we study God's word, and learn what a Christian life is all about. It's about coming together and getting fueled up to carry on the journey that God has for us.
CAMPUS Youth exists to reach the next student for Jesus, to help them encounter God through worship, to equip them with the truth of the Gospel through Bible study and prayer, and to care for them with the love of Christ.
Wednesday Nights
On a typical Wednesday night during the school year, we meet for a time of worship, listen to a message, and participate in small group discussions on how God's Word applies to us in today's world—all while having a ton of fun! So come on out and invite some friends to join you, and be part of the journey that God has for us!
Time: 7:00PM
Location: Campus Bathurst, 14430 Bathurst St.
Friday Nights
On Friday nights (3 Friday Nights per month) we meet for gym nights! This is an awesome space to play fun games, sports, and gather as a group to have some Friday night fun! Invite some friends and come join us at the next one...you're going to have a lot of fun and make some great new friends!
Time: 7:30PM
Location: Campus Bathurst, 14430 Bathurst St.
Retreats
Typically 2 - 3 times per year, we have fun Retreats at incredible camps/facilities, for an overnight away to experience an amazing time of worship music, teaching, games and socializing with each other and youth groups from other churches!
If you have any questions, or would like some more info, please email our Youth Pastor, Elise Abbott at elise@the-campus.ca