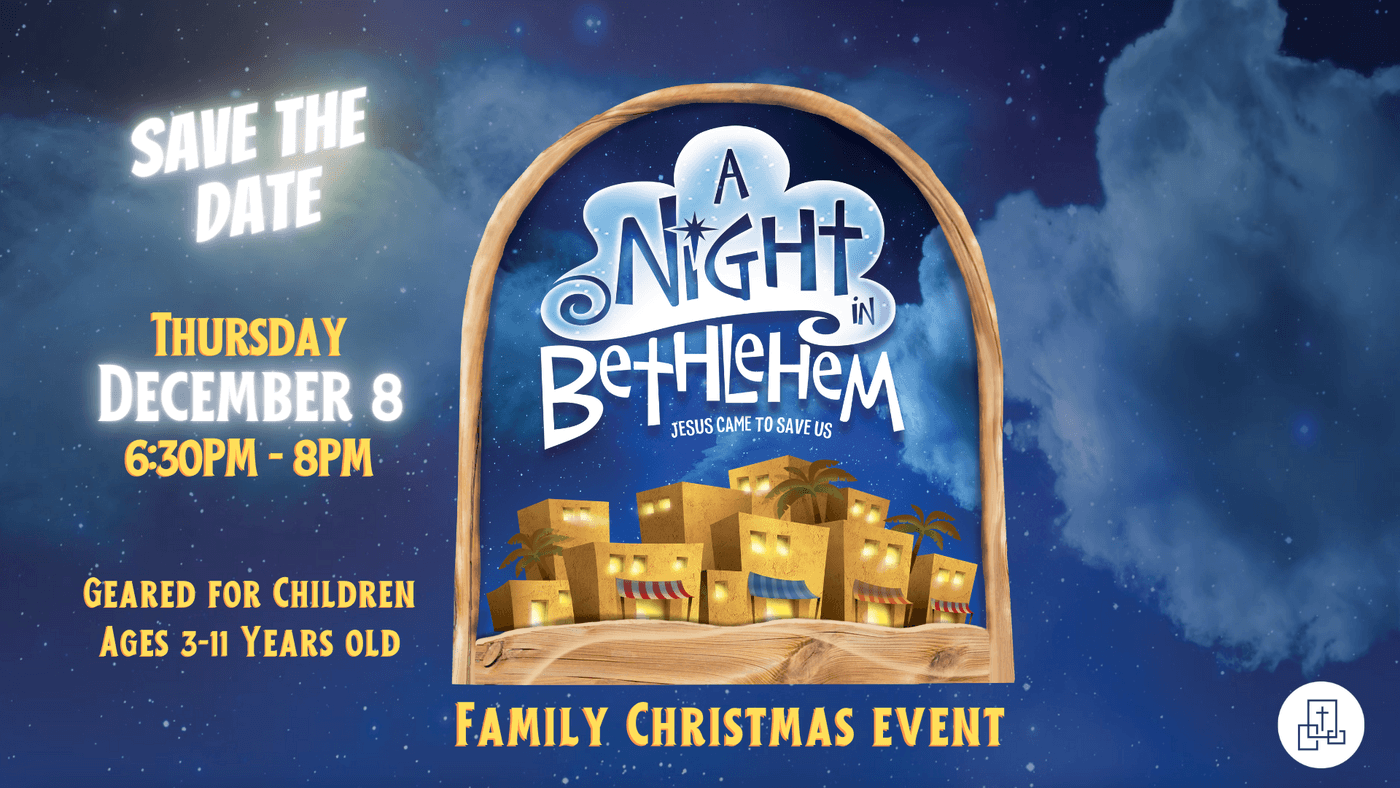 Thursday, December 8 (6:30pm - 8pm)
Moms and Dads - bring your kids to experience an amazing Christmas program, where families can wander through the bustling Bethlehem marketplace and discover what life was like when Jesus was born!
Unlike your typical "living Nativity," everyone will create unique keepsakes as they interact with local shopkeepers who share the Christmas story. And…they'll love talking to Mary and Joseph in The Stable—and hearing about the miracle of Jesus' birth.
As a church-wide event, we encourage you to bring your neighbours, friends, and family, and kids aged Pre-School - Grade 5 will absolutely love it! (Please note that childcare will not be provided for this event).
We'll provide fun activities and crafts for kids, and light refreshments and snacks for everyone to enjoy!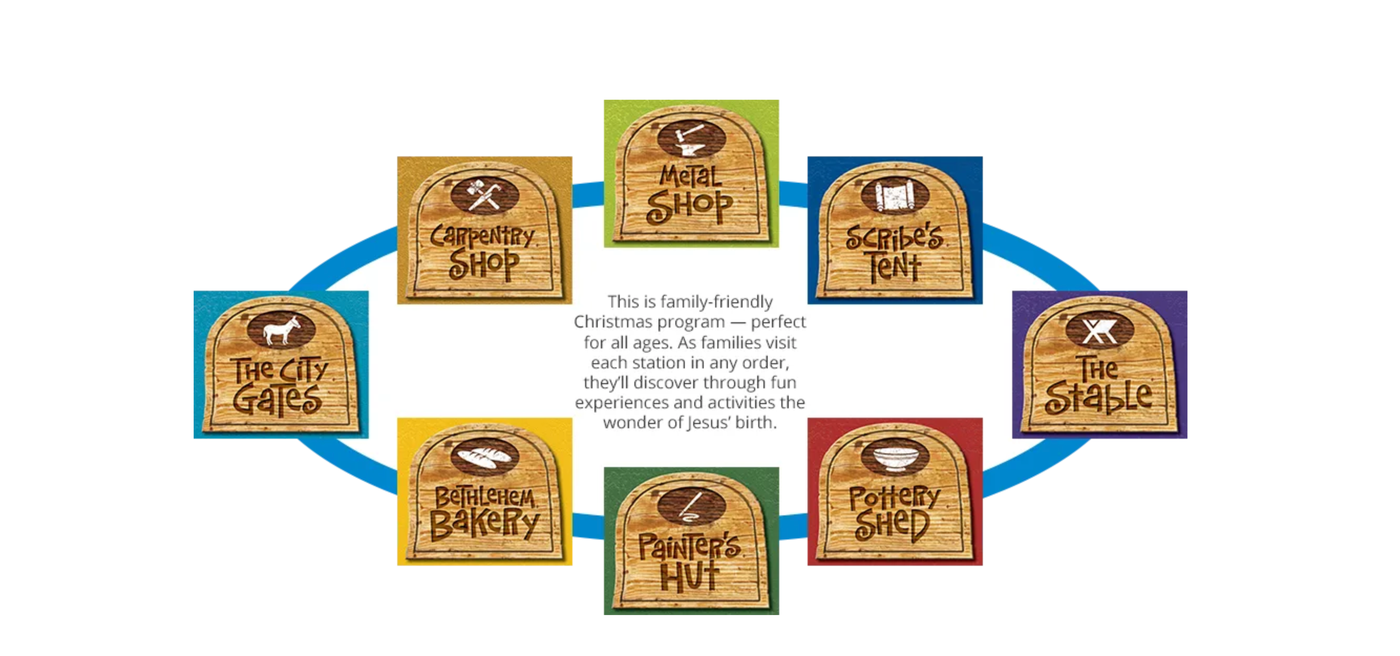 Would You Like To Volunteer?
Calling all story tellers, drama fans, and closet actors! If you would like to take on the role of Bethlehem townspeople in costume, you will help us create memories that kids will remember for a lifetime as we tell the story of Jesus!
Each station will require actors to be in costume to represent carpenters, metal shop workers, bakers, pottery workers, painters, the village photographer and manning the city gates.
Kids will experience fun and meaningful activities at each station, and our Campus kids team will make sure you have everything you need to provide a fun activity for kids and families at your station.
To learn more and volunteer, contact Pastor Sherry at: sherry@the-campus.ca