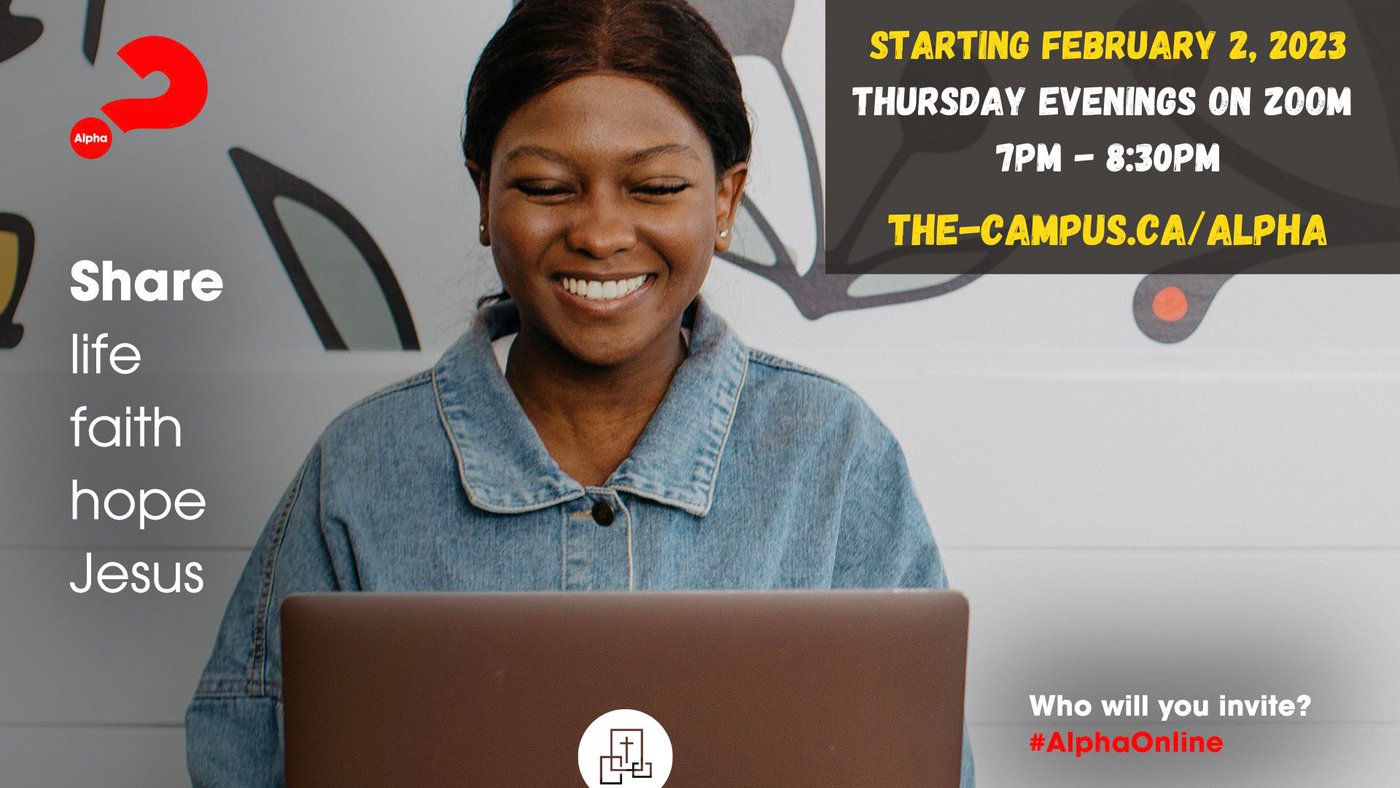 Alpha Online
Alpha is a film series that runs over several weeks. Each session looks at a different question, and is designed to create conversation. There is no pressure and no charge; it's just an open, informal and honest space to explore and discuss life's big questions together.
We are excited to be hosting Alpha Online once again beginning February 2, 2023.
Join us on Thursday, February 2, 2023.
7PM on Zoom.
Click the button below for more info and to register.
If you are interested or have any questions, please email Jennifer Reist at: jen@the-campus.ca
Digital Invite Card
Click the button below to download and send a digital invitation to a friend, family member, neighbour, or work colleague. Our next Alpha series starts on Thursday, February 2, 2023, and it's a fantastic way to point people towards hope and a personal relationship with Jesus!
Be bold, take a step of faith, and send this digital invite to someone who needs to know more about Jesus, and pray for them by name after sending the invite. We are so excited to see the ways in which the Holy Spirit prompts the hearts of those you reach out to and make a connection with in the days to come!
Alpha Stories
Not sure? Watch these inspiring Alpha stories!