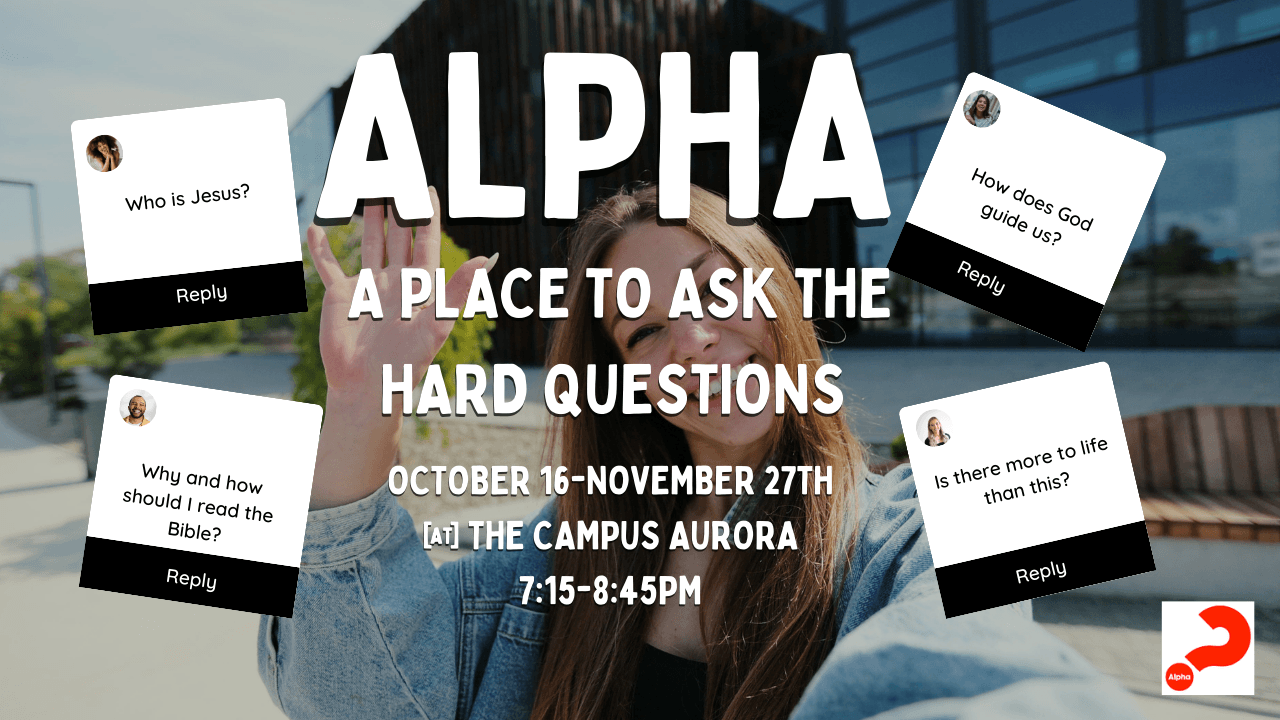 Alpha Online and In-Person
Alpha is a film series that runs over several weeks. Each session looks at a different question, and is designed to create conversation. There is no pressure and no charge; it's just an open, informal and honest space to explore and discuss life's big questions together.
We are excited to be hosting Alpha in-person and online starting October 16th
Join us on Monday Nights, October 16th 2023.
7:00PM In-person, 7:15PM on Zoom.
Click the button below for more info and to register.
If you are interested or have any questions, please email Shontelle (shontelle@the-campus.ca)
Alpha Stories
Not sure? Watch these inspiring Alpha stories!