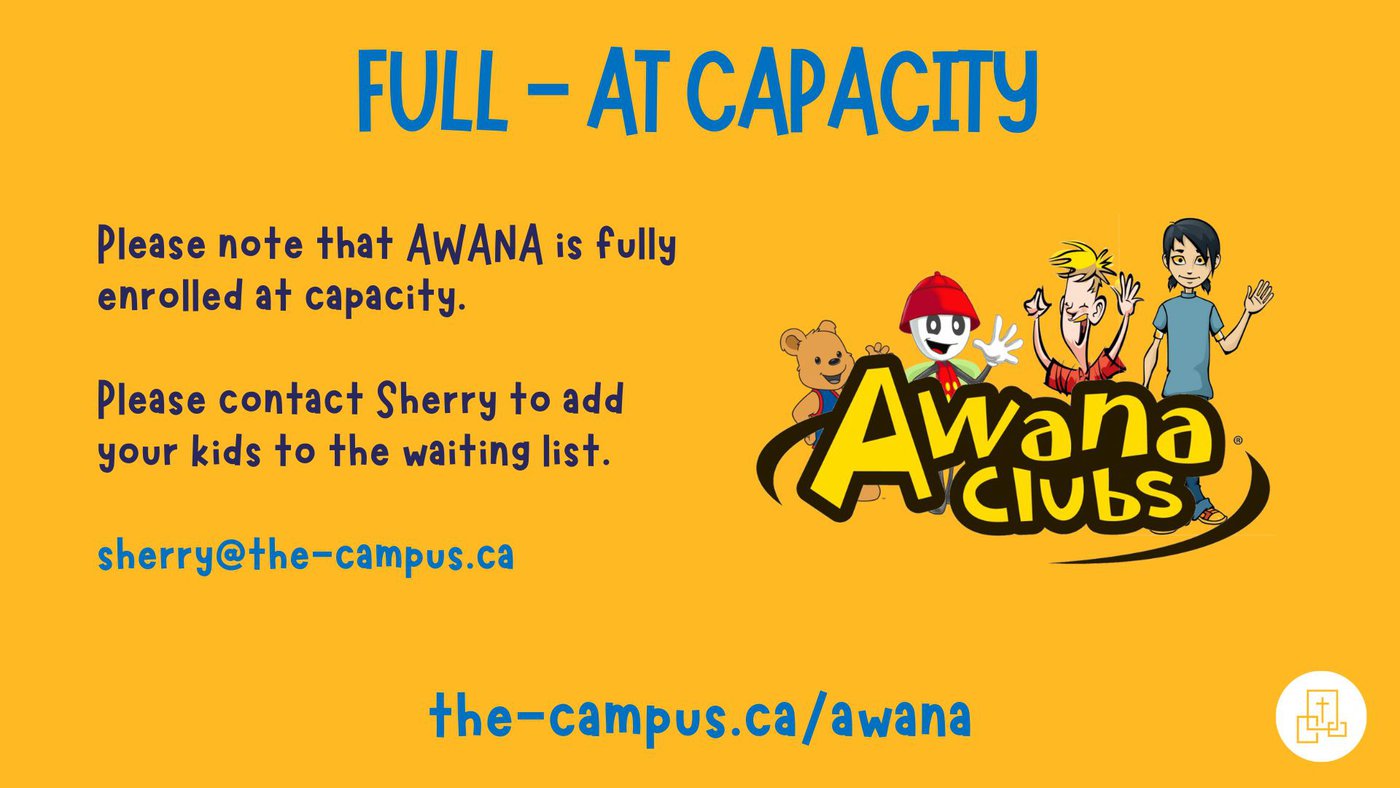 AWANA Enrolment is full to capacity!
Please contact Pastor Sherry to have your kids' names added to the waiting list for our next sessions.
Pastor Sherry can be reached by email at: sherry@the-campus.ca
Christmas Break Schedule for AWANA:
Please note that AWANA ends on December 15, 2022, and will resume again on Thursday, January 12, 2023.
Thursdays @ 6:30PM - At Campus Bathurst
Awana is our mid-week ministry that helps kids KNOW who Jesus is, GROW in their young walk with Jesus, and SHOW the love of Jesus to others.
The name 'AWANA' comes from a Bible verse in 2 Timothy 2:15 which says: "Approved Workmen Are Not Ashamed. Awana helps parents work together with churches to develop spiritually-strong children and youth who will faithfully follow Jesus Christ for the rest of their lives. Our programs offer a proven approach for evangelizing and discipling kids in our church and our surrounding community.
AWANA happens 6:30-8:00pm Thursday evenings from September 29, 2022 to May 4, 2023 for kids aged JK through Grade 5.
This is an informal time for children to connect with each other and their leaders. We use this time to chat about what they are learning in their AWANA books, as well as facilitating book work time for kids who are super keen with their memory verses. We will also focus on each child's individual progress in their AWANA books.
To find out what happens each week at Awana, click on the button below for a printable calendar.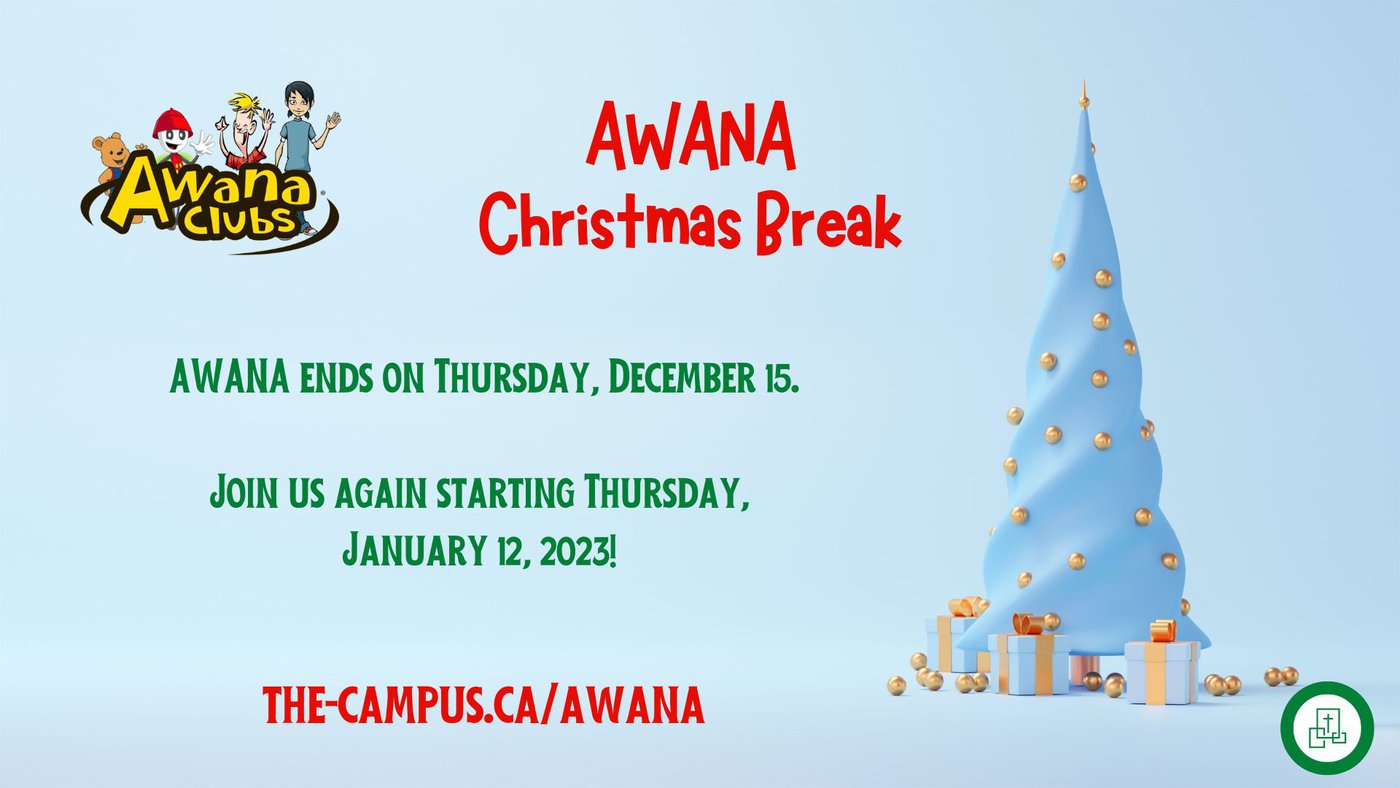 Want more info?