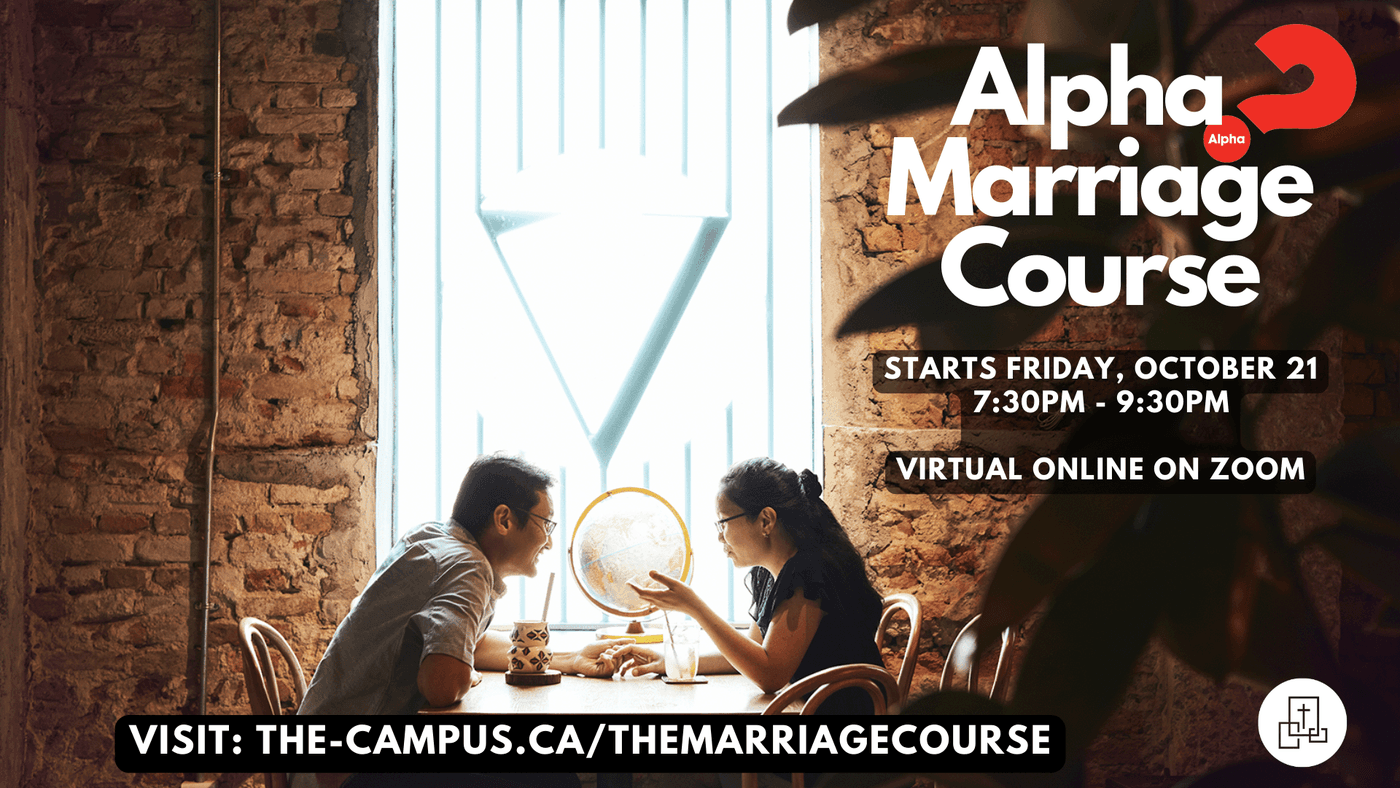 OCT. 21 - DEC. 2, 2022
A Virtual Course Designed By Alpha and Hosted By Jen & Peter Reist
Every marriage needs some attention every now and again.
The Marriage Course by Alpha is designed to help couples invest in and strengthen their relationship.
This video series is based on a Christian foundation of love but it is designed for all couples regardless of whether they have a faith background or not.
Here's a trailer from Alpha!
The course runs virtually over a Zoom Video call over the next 7 weeks, hosted by Jen and Peter Reist, and covers topics like:
Strengthening Connection
The Art of Communication
Resolving Conflict
The Power of Forgiveness
The Impact of Family - from childhood to now
Good Sex
Love in Action
We encourage you to create a date-night experience in your own home with a quiet space and some of your favourite treats to eat. There will be times during the sessions to pause and discuss topics privately as a couple.
Next Course starts October 21 - December 2, 2022 @ 7:30PM.
Register using the button below.
If you have any questions, email Jen Reist at jen@the-campus.ca
A Bit More From the Alpha Team: