SUMMER DAY CAMP
Our summer day camp is comprised of six fun-filled weeks of full-day programming on our delightful church property.
Our facilities boast low ropes courses, a rock-climbing wall, archery, and plenty of outdoor space for our campers to run around. Campers enjoy a variety of activities throughout each day, including daily chapel, games, adventure activities, and workshops. Our workshops allow campers to explore their own interests with unique subjects such as baking, crafts, sports, drama, music, science, and more!
Our staff are screened, well trained, enthusiastic, and hardworking individuals who are passionate about God and committed to making your child's time at camp the best experience possible!
Day Camp Staff
All of our staff are screened, trained, safety-oriented, enthusiastic, committed, creative, and hard-working positive role models who are passionate about God and who love kids!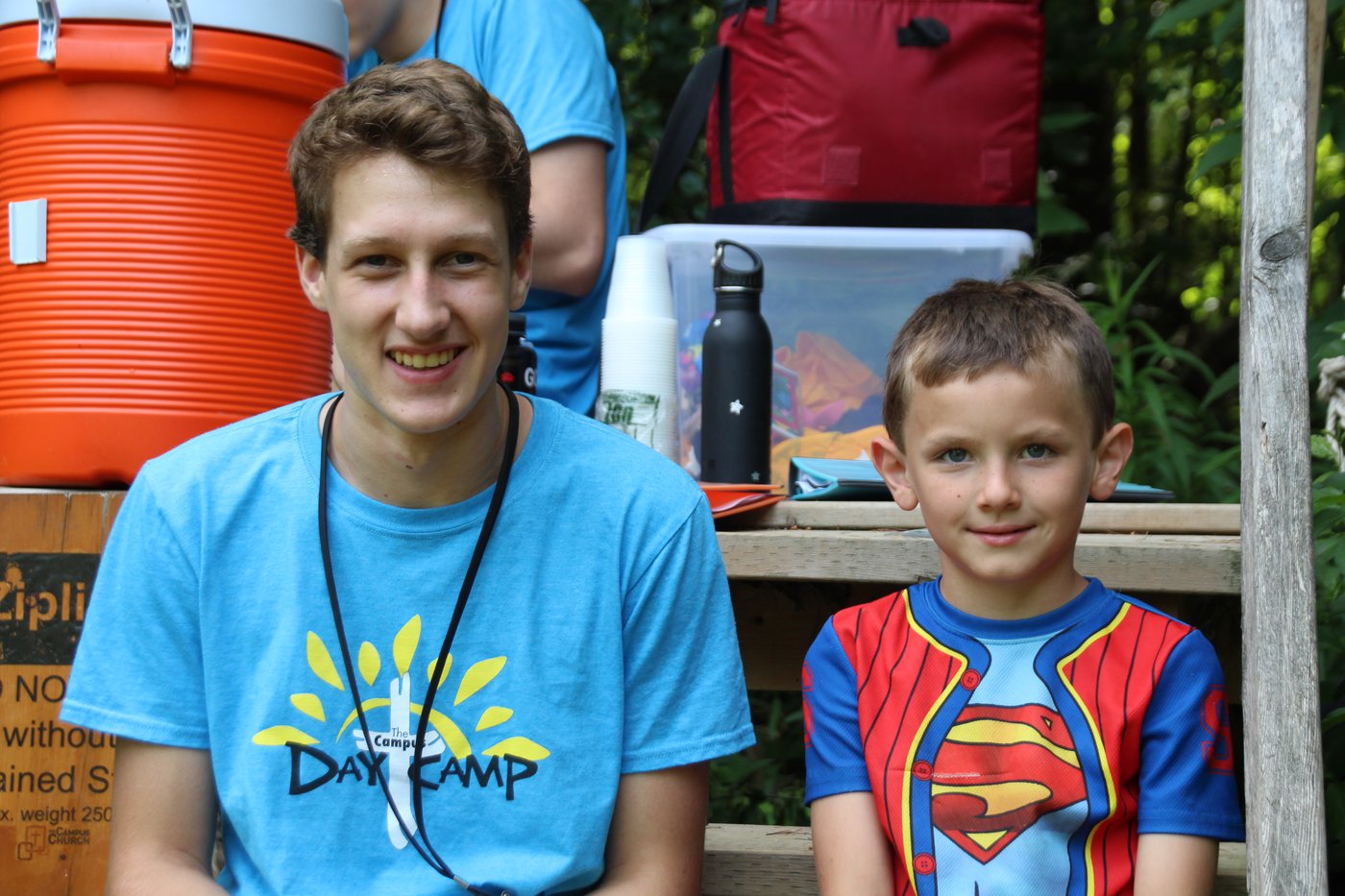 Comments From Our Day Camp Parents:
"Thank you so much for your great and calm care. My kids just love your camp. We actually started attending your church because of it. Thank you for all your efforts!"
"[My kids] have been having such a blast! This is the only camp they look forward to every year! Thank you so much for being so great with them ... God bless you all for your exceptional organization skills."
"Thank you for watching my kids through camp!! They are having a great week!"
SUMMER DATES | 2019
MONDAY - FRIDAY: 9AM - 4PM
Before and After care are available upon request to extend camp hours by one additional hour for an additional fee.
DAY CAMP (For kids going into Grades 1 - 6 in the Fall)
Week 1: July 8 - 12
Week 2: July 15 - 19
Week 3: July 22 - 26
Week 4: July 29 - August 2
Week 5: August 6 - 9
KINDER CAMP (For kids going in JK or SK in the Fall)
Week 1: July 8 - 12
Week 2: July 15 - 19
Week 3: July 22 - 26
Week 4: July 29 - August 2
SENIOR CAMP (For kids going into grades 5 - 8 in the Fall)
Week 6: August 12 - 16