Campus | Kids - North
Join us each week at Campus Kids North as we learn about Jesus, the Bible and how we can love and serve God!
Please see the info below to find out how you can access our kids materials to use at home with your family.
---
Sunday Mornings at Home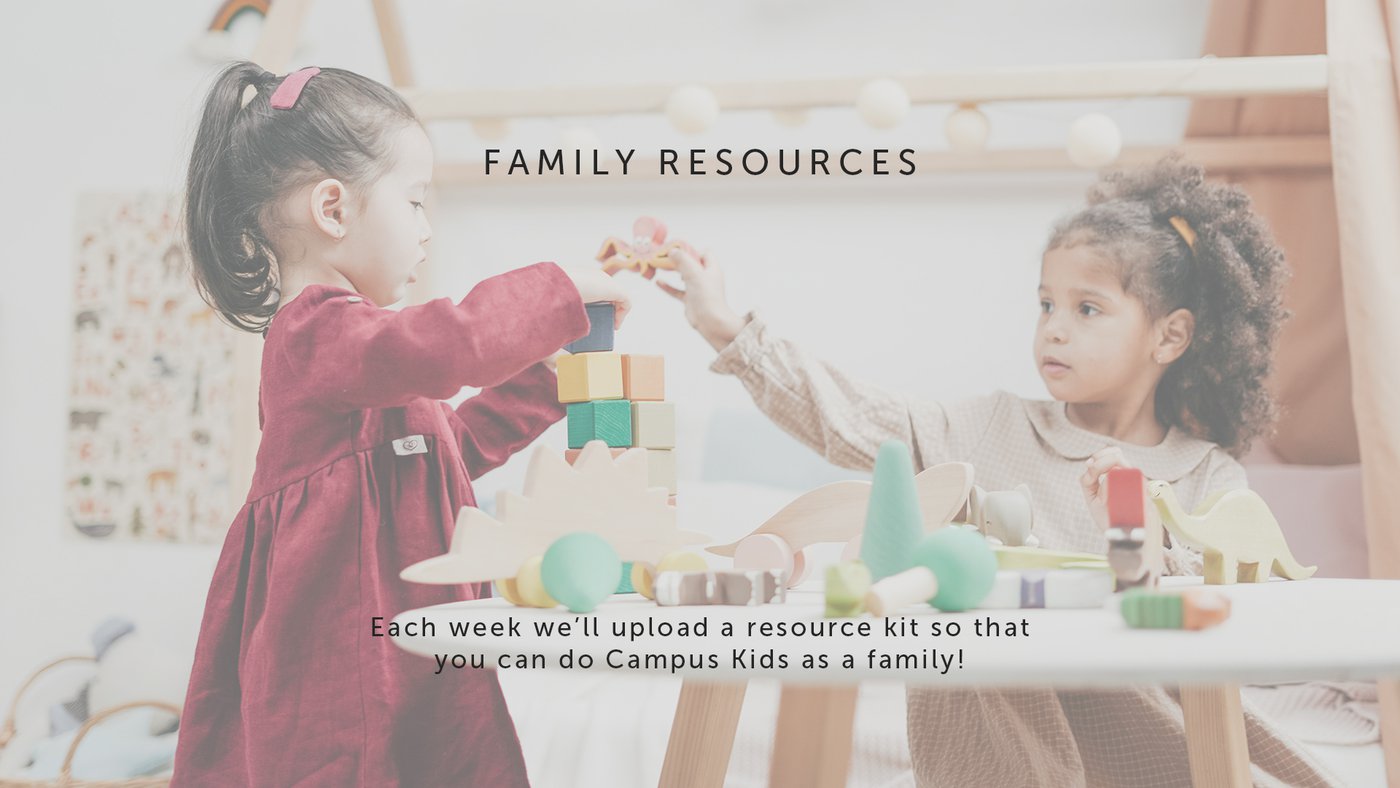 Campus | Kids at North will continue the curriculum they would have otherwise been doing in person. You can access that content in this Google Drive folder each week (you don't need a Google Drive account, just hit the download button):
If you aren't on the Campus | Kids email list, please send an email to: sherry@the-campus.ca to be added.
---
Additional Material
The resources below are free to access at home during the week anytime! If you complete the Campus Kids material provided and are looking for more ways to learn about God during the week with your family, feel free to check them out below!
LifeWay Kids at Home Digital Pass:
LifeWay Kids at Home Digital Pass experience. This Digital Pass experience is a temporary resource to supplement Sunday School from home. There will be a video session with a downloadable Activity Page and One Conversation Sheet available weekly. To get the Digital Pass and access LifeWay Kids at Home, please follow the steps below:
Step 1: Go to my.lifeway.com/redeem
Step 2: Register if you are a new user or log in if you already have an account
Step 3: Enter this redemption code: VZMD4SSQ38
Step 4: Click "Access" (if prompted to sign in again, sign in) and then click "My Dashboard," and go to LifeWay Kids at Home
Step 5: Download your Activity Page and One Conversation Sheet to use as you watch the video session
The content will change on a weekly basis and is free for our families to access from home during this time. Alternatively, if you would prefer, your family can access any of the free tools below:
More Resources:
---
Questions? Need to Talk?
Feel free to give Sherry a shout! She'd love to hear from you.