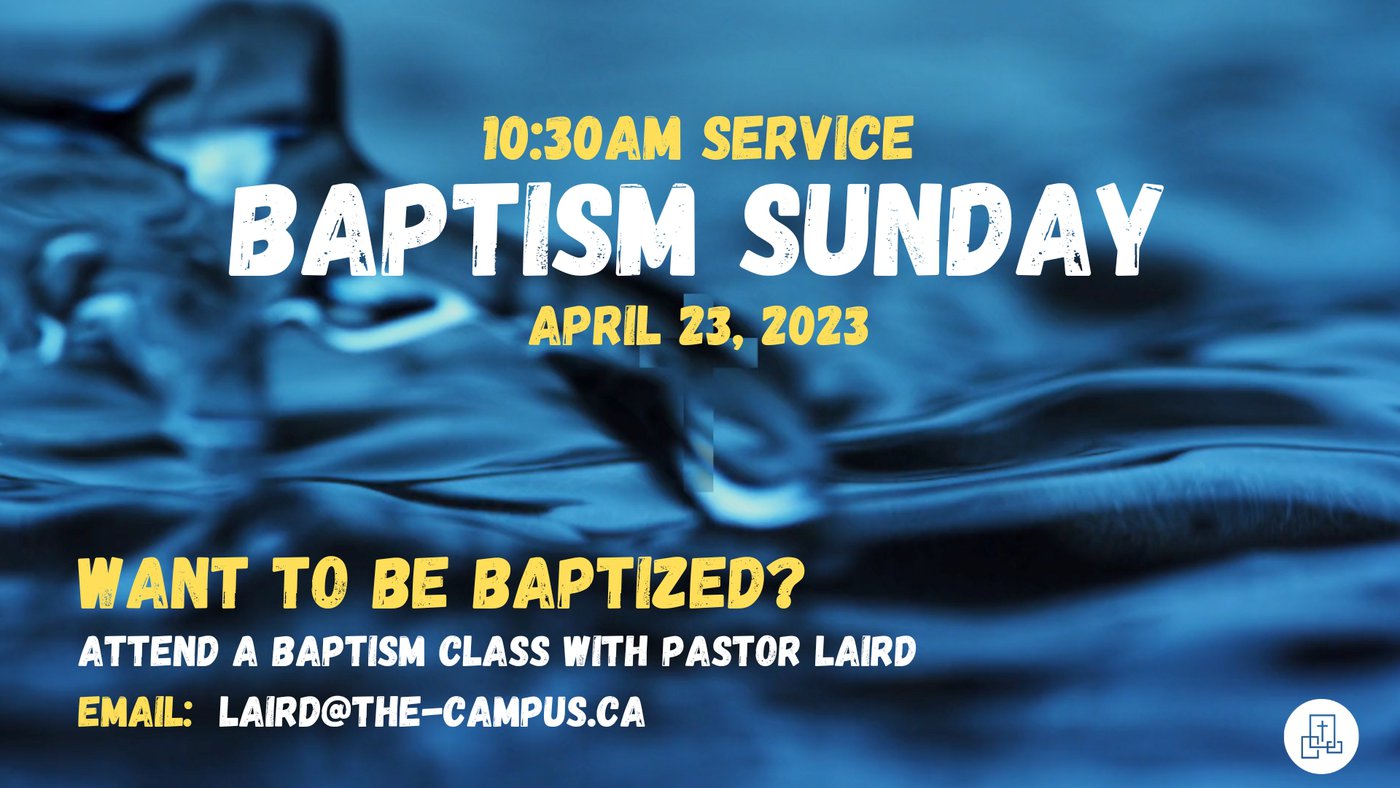 Join us Sunday, April 23 as we celebrate those who are declaring their faith in Jesus Christ publicly through the obedient step of baptism!
We want to welcome all of our new guests (family/friends) of those being baptized and our entire church family is invited to celebrate and connect together after the service with coffee, cake and calories!
Questions about Baptism?
People often have questions about baptism: Why should I be baptized? What if I've already been baptized at another church - do I have to do it again? Does it matter if someone is sprinkled with water or full immersion in a baptismal tank?
Our pastors would love to talk with you and help answer all of your questions, whether it's for you, a friend or family member, your baby, or young kids.
If you have questions or would like to schedule a Baptism for one of our upcoming Baptism Sunday services, please fill out the form below and we look forward to connecting with you.
Baptism Contact Form